Leadership
Written by Isabel Carter
Developing leadership skills
Read Mark 6:7-13
Discuss how Jesus equipped the disciples before sending them out.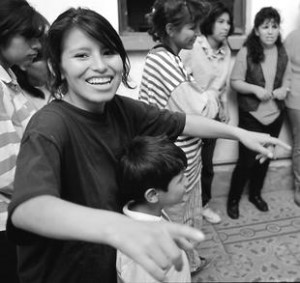 ?Did the disciples understand who Jesus really was when they were first sent out?
How well did they know him?
?How did Jesus prepare them for this work?
?What resources did they need?
?Why do we think the disciples were sent out in pairs?
?As a church, do we sometimes delay taking action and
showing genuine love until we are ready? Does this matter?
?What were the results?
Nepali Versoin Below:
अगुवापनको सीप विकास गर्न
मर्कूस ६:७-१३ पढ्नुहोस्।
येशूले चेलाहरूलाई पठाउनुभन्दा अगाडि उनीहरूलाई कसरी सुसज्जित पार्नुभयो, छलफल गर्नुहोस्।
(?) चेलाहरू पहिलो पटक पठाईंदा के उनीहरूलाई येशू साँच्चै को हुनुहुन्छ भन्ने थाहा थियो? उनीहरूले उहाँलाई कति हदसम्म चिनेका थिए?
(?) येशूले उनीहरूलाई यो कामको लागि कसरी तयार पार्नुभयो?
(?) उनीहरूलाई कस्ता श्रोतहरूको आवश्यकता थियो?
(?)तपाईंको विचारमा चेलाहरूलाई किन जोडी जोडी बनाएर पठाइयो?
(?) मण्डलीकोरूपमा हामी तयार नभएसम्म के हामीले काम ढीलो गर्ने वा उहाँको साँचो प्रेमलाई दर्शाउन ढिलाई गर्छौं? के यसले कुनै मतलब मतलब राख्छ ?
(?) परिणामहरू के के थिए?
'This is a translation of a Tearfund publication, 'Guide Our Steps.'
Nepali Translation and Posted by Rita Subedi, Translator, ITEEN
Republished on nepalchurch.com new site May 7,2013
Category: Guide Our Steps