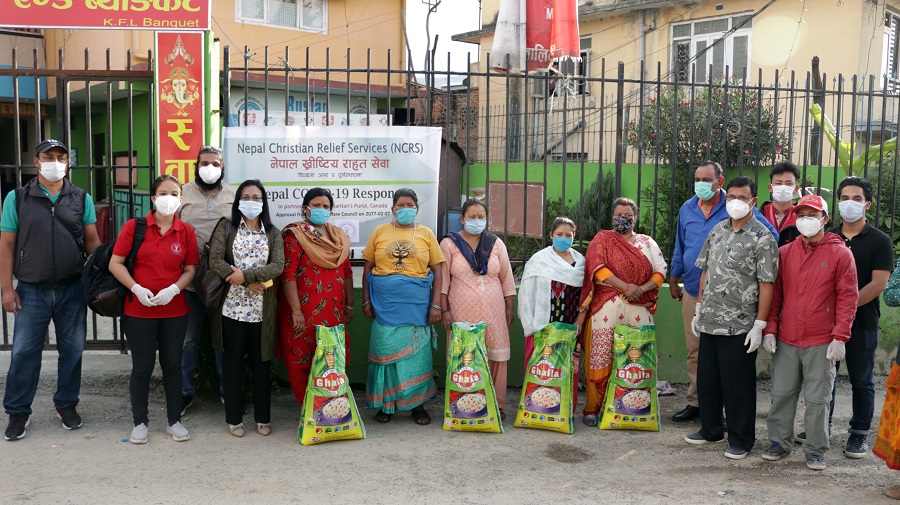 The outbreak of the COVID-19 epidemic affected all over the world. While countries across the globe were battling and facing enormous challenges to deal with COVID-19, the Government of Nepal was also carefully working to implement the best strategies to prevent the virus spread to the country.  Thus, the country lockdown started on the 24th of March, 2020. As soon as the lockdown started, the daily wage earners from rural areas of Nepal, including Kathmandu, could not return home and the employment of daily wage earners came to a standstill and the food problem in the country began to increase. To date, Nepal is in the state of lockdown but due to economic crisis, the government had decided to loosen the lockdown to some extent.
Knowing that Nepal Christian Relief Services has been distributing relief in various natural calamities since its inception, local bodies of the Government of Nepal, and various groups started sending applications to this organization for relief responses. Amidst this petition, rice, lentils, oil, salt, flour, beaten rice, etc. were distributed to the poor, vulnerable groups, migrants, daily wage earners, out-of-town students, people living in slum areas, and journalists facing various challenges and risks through the funds collected from local and international partners. Also, 8 beds required for isolation ward and 10 sets of PPE, 10 sets of thermal guns and 250 sets of surgical masks were distributed to the health workers of Athabiskot Municipality in the District Hospital of Musikot Rukum (West) and 8 thermal guns, 12 gowns, and 100 masks at Triveni Rural Municipality, Rukum (West).
So far, the organization has distributed relief to 2454 households in Lalitpur, Bhaktapur, Kathmandu, Rukum, Dhanusa, and Rautahat districts on various dates.
Category: News & Events