Kathamandu-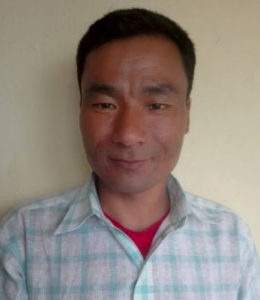 14 June, One more pastor arrested, five days extension for interrogation.
After the police managed to extent five more days for further investigation from the district prosecuting attorney, five staff members of Teach Nepal; a faith based local NGO and two school principals are under interrogation constantly.
As a result, Pastor Shakti Pakhrin has been arrested for linking Teach Nepal with local schools.
Pakhrin is an active Christian leader and serving as secretary of Dolakha Christian Society.
Alleged are accused as proselytizing in the schools that has badly offended locals and some of the Child rights activists.
However, briefing to the leaders of Nepal Christian Society in Kathmandu today, Barnabas Shrestha; president of Teach Nepal said that their school program was purely trauma healing for the earthquake affected children.
According to him, the family of alleged are in traumatized situation.
Some of the pastors have expressed their frustration over their leadership for delay on effective steps towards a constructive solution.
However, the meeting has formed different task forces such as legal affairs, jail/family visits and supports, political lobbies and national international communications. And leaders from different denominations and church groups have expressed their commitment to work together in unity.