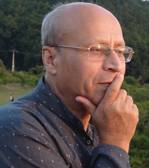 Subject Praying With Crisp Honesty

Scripture – 1 Samuel Chapter One
All Christians know, talk and encourage prayer but if we are honest we will confess that our words do not match our actions. At times I am driven to guilt by those who always talk about praying for a long time and even days on various issues. I feel guilty because I have never been that kind of person all these years of ministry. I have a daily and regular time of devotion but never a long-winded type of prayer. If I pray in bed there is the possibility of dozing off and if I pray in the office I am always reminded of deadlines and the email which needs attending. The only time I can pray is when I stand and walk. May be if I was an only a pastor with no office obligation then things could be different. But then would it? If my reader is honest some of them will identify with me and may have taken the journey of guilt similar to mine. It is worse when some members of our churches are more fervent in prayer than us.
Never pray out of guilt but pray with a pleasure and delight. A little girl came to her mother and said, "I suppose, up in heaven, they think I am dead." The mother replied, "Why Mary, why do you suppose they think you are dead?" "Well," said the little girl, "because, I have not said my prayers for a week". Pretty funny but tinged with some truth. Prayer is a time to have real and joyful time with our Lord and not only a time with a long and sometimes unimportant shopping list. Some feel guilty when they hear of great prayer warriors and his prayer is that of a wimp. No, you pray in the most natural way. Your prayer should reflect your own personality and style.
My prayer is always mixture of many things. I pray with anger, frustration, joy and even dismay. I spend crisp and absolute honest time with God. I talk to him as my deepest confidant. When I pray, I wonder if God sometimes throws his hand in despair, sometimes smiles with a pure understanding and sometimes he laughs with merriment at my childlike thinking. He does all these things because He knows that I am open and honest to the core when I pray to Him.
I am not belittling anyone's way of praying but want to identify with those who are not known as prayer warrior. One thing we must never do is to pretend.
Whatever may be the length or mode of prayer Satan hates children of God praying to God. Samuel Chadwick says "Satan's great desire is to remove the people of God from prayer. He is not afraid of Bible study without prayer, works without prayer and religion without prayer. He laughs at our endeavor, makes fun of our wisdom but trembles when we pray".
I want to share with you some principles regarding prayer from the prayer of Hanna. You can read the whole story of Hanna in I Samuel Chapter One. If we apply these principles in our life probably our prayer will be of greater value. This is the sermon I have preached in various places and so this article comes to you in a sermon form.
Hanna Prayed with Passion
She had a secure home and a loving husband but she was not satisfied because she was barren. The Bible says" she was in terrible pain in her heart because she had been a barren woman. "Elkanah's other wife laughed at her because of her barrenness and this created more sorrow in her heart. So the Bible says, "In bitterness of soul, Hannah wept much and prayed to the Lord" She was desperate and out of desperation she prayed to God.
Her prayer teaches us one great principle on prayer. If we want some blessing from God we need to be at it at all times. Like Hanna we may not cry but there has to be pain in our heart when we pray for some urgent situation in our life. Our prayer must be passionate for things that will glorify God. We may pray passionately for our own spiritual depravity and ask God to help us love Him more, take spiritual lethargy from our life, and serve God in our family, church and society. Some prayers are simply comes with lot of pain.
What makes you burn with desire to pray to God? John Knox of Scotland cried out to God and said "Give me Scotland or I die". Paul prayed with great desire that God's people be 'He may strengthen you with power through His Spirit in your inner being" Just go through some of the prayers of God's people in the Old Testament and you will see tears and heartache for the people of God. I know we do not pray all the time with tears and pain yet there are times when we find no help from anywhere and we pray to God in great pain.
I will be foolish if I say that each time you pray then your intestines should be twisted in passionate prayer. However there comes a time or several times when we have no other choice but to go to God, prostrate ourselves and pray with passion.
Hanna Prayed precise prayer
Hanna was barren and what would she want except a child. But in her case, it was not a mere child but a son. She was definite in her prayer. This is one area we all lack. I have heard some public prayer and it is just a way of letting people know how many scriptures they can quote and how deep they are in prayer. But then at the end we all wonder what was that all about? He went all over the world with nothing specific. What was he trying to say?
Our prayer may not be long but it must be fully focused on the issue that we want to pray about till the Lord answers in one way or the other. A few weeks ago I prayed for a specific need in our family. I made it a focus of my prayer on the particular subject we were considering and then one day I had the answer to my prayer. I felt in my heart that now I no longer need to pray about the issue. We have laid the issue in our Father's hand and asked Him to deal with the issue as He wants to. Once I surrendered I began to feel the warm feeling of God's hand on the issue and I will no longer bring the issue in His presence except to thank Him for being my caring Father.
Hanna prayed with consecration
Here we see something very sublime. Hanna makes a vow that when God gives her a son she wanted to give the son to the Lord all his life. You ask and do not receive because as the book of James 4:3 "When you ask, you do not receive because you ask with wrong motives that you may spend what you get on your pleasures". As children of God what we should ask is that we may bring praise and glory to Him. Our life is His and we pray that He would use it the way He wants. What we have and what we hope to gain in life is to be a complete offering to bring glory to him.
Hanna prayed with faith
She prayed to God because she knew God is the only one who can open her womb. Once she finished praying and received the assuring blessing of Eli the Priest, the Bible says "… Then she went her way and ate something and her face was no longer downcast" What a woman of faith. She had no outward sign that God had answered her prayer but believed that the Lord has answered her prayer. Someone has said "A worried man cannot pray and a praying man will not worry"
Hanna prayed with thanksgiving
Do you remember the story of ten lepers who were healed and only one came to thank the Lord Jesus Christ. Jesus asked "Where are the others?" It was not so in her case. In chapter two she has a lovely prayer of thanksgiving to God. Just reading the chapter blesses you. Beloved, our God is a good God and when He does something we need to thank the Lord. In fact the Bible teaches us to be thankful for all things and so much more when the Lord answers our specific prayer. At times we only look at what the Lord has not done instead of looking at what God is already doing now in our life. Even if the Lord does not answer our prayer as we want, then too we need to literally jump with joy and thank God for all things. Let me quote again this familiar passage for you so that you will be encouraged to thank God at all times no matter what your present situation is. "Though the fig tree does not bud and there are no grapes on the vines thought the olive crop fails and the field produce no food, though there are no sheep in the pen and no cattle in the stalls yet I will rejoice in the Lord, I will be joyful in God my Saviour" Hab: 3: 17,18.
The story of Hannah does not end in her prayer and thanksgiving. The Lord blessed her in a marvelous way. She had three sons and two daughters. She received more and much more than what she wanted.
Samuel became a man of God who was one of the godliest man of God and who had the privilege of anointing two kings of Israel and established a righteous nation.
Today wherever Hannah story is read the people are blessed. This simple village housewife is now a legend of strength for many men and women.
So saints of God, pray always, pray with honesty. Do not be worried how you pray and how long you pray. The Lord only requires your heart bent on bringing glory to God in all situations. Your consecrated life is your prayer to God. God wants you in full surrender and then prayer will not be a drag but a pleasant experience.
Poignant statement: Trouble and perplexity drive me to prayer and prayer drives away perplexity and trouble. Philip Melanchthe
Prayer: Lord, what do I ask? Yea, I pray that your will be done as it is in heaven for I know only that kind of answer is all I desire and ask. I ask not for gold as they can be stolen, do not ask for fame for fame is like a mist, not for anything of this temporal world but everything of heaven. Then only will I be fully contented. Let my wish for such a prayer be the engine to drive my life of devotion and prayer.
---
Prayer:
Lord, what do I ask? Yea, I pray that your will be done as it is in heaven for I know only that kind of answer is all I desire and ask. I ask not for gold as they can be stolen, do not ask for fame for fame is like a mist, not for anything of this temporal world but everything of heaven. Then only will I be fully contented. Let my wish for such a prayer be the engine to drive my life of devotion and prayer.
Republished in new layout on 8/6/2013