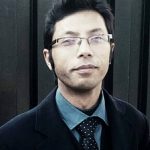 Any biblical scholar would tell us without doubt that love of God as stated in the Bible is always 'unconditional'. The widest circulated, translated and memorized text of the Bible; John 3:16 begins with the punchline: 'For God so loved the world that he gave his one and only Son…' (NIV); there is no discrimination to receiving His love based on anyone's faith, race, language or economic status etc. The life of the Son of God is given for all the people in all the ages. As much as the resurrected Lazarus was loved so much was loved the thief on the cross. God loves because it is inherent in His character. 1 John 4:8 says, '…God is love'. God loves His human children because He is love. He treats them so for who He is and not who they are.
On the contrary salvation that God offers in the Bible is conditional. Let us continue with the remainder of this verse mentioned in John 3:16 where it says, '…that WHOEVER believes in him shall not perish but have eternal life.'(NIV). The condition specified for the Salvation of each is 'Whoever believes in Him'. Of course with believing comes other basics such as baptism, obedience and so forth.
Are there other issues in the Bible where conditions are specified? Especially in the light of current pandemic that the world is facing.
Yes there are many such issues specified in the written word of truth where conditions are specified and one such area is related to health and well-being. Many are familiar with the plagues that fell upon the Egyptians. That account is found in the early record of the book of Exodus. However when the reader reaches towards the middle of Exodus record in it's 15th chapter and verse 26 we find:
'He said, "If you listen carefully to the Lord your God and do what is right in his eyes, if you pay attention to his commands and keep all his decrees, I will not bring on you any of the diseases I brought on the Egyptians, for I am the Lord, who heals you." (NIV).
Notice carefully the wordings: The safety from diseases and the blessings of healing are based on the conditions:
Listening Carefully to Lord our God
Doing what is right in God's eyes
Paying attention to God's commandments and keeping His decrees/statues
Bible never wastes a word. If something is written there it has a purpose. As people living in times and seasons of COVID-19 we must ask ourselves a question are we listening CAREFULLY to the Lord our God? Listening can be done by anyone but 'Listening CAREFULLY' is done only by selected few. When God asks us to shun away certain bad habits, do away with man-made theories conflicting with the words of our CREATOR, When God is advising to reform our food and drinking habits or dressings or even thinking pattern whatever are we listening to His words CAREFULLY to display a desire to reform ourselves and make a sincere effort towards that end? It's a question that lurks around when we have a critical crisis before us. It's high time to go back to edenic diet.
Are we doing what is right in God's eyes? Doing right is not limited to our dealings with just other fellow-men rather it should be understood in the light of whole creation. When Balaam beat his donkey (Numbers 22:21-39) unreasonably the Lord was displeased. The book of Revelation has a warning for those who treat God's creation unjustly when it clearly states: '….your wrath has come……… The time has come…… for destroying those who destroy the earth."-Revelation 11:18 (NIV). Man's authority over other creatures and creation calls for a more responsible dealing with them from our end. A visible line and traits exists between responsible behavior and abuse of authority.
When it comes to paying attention to God's commandments and keeping His decrees many in Christendom would quickly jump on their feet and say, 'wait the commandments are finished as the law is nailed to the cross.' The fact is that the Israel of old had several laws and not just a single law i.e the ceremonial laws that had to do with the sacrificial systems and circumcisions which came to end at Calvary, the Ten Commandment moral law that continue beyond Calvary and is permanent in nature, the civil and social laws that used to govern their civil and social lives which they used to adhere to as a nation. We must be careful to interpret what came to end and what continues at Calvary and beyond. Jesus is very clear when He said, 'If you love me, keep my commandments'-John 14:15 (KJV). Obedience to God's commandment is not  to be understood as salvation by works but as manifestation of His grace and the testimony of the fact that we are saved by faith.
Living as a faith family in the times of novel corona virus it is pertinent to understand that the God who likes and loves to heal His people also has specified conditions for His human creation and we must understand those conditions such as social distancing (when and where applicable), keeping in tune with personal and corporal hygiene.
In the face of lockdown the church needs to cooperate with civil authorities and practice social distancing. It's a temporary and effective measure to deal with current invisible enemy the humanity is facing. We need not understand it wrongly. The more fervently we pray, the better we cooperate and practice social distancing as of now the more effective we will be as a faith family in helping slow down the infection and aid our doctors and nurses and other health professionals in battlefront that are literally facing the race against the virus. The Nepali Christendom has a world of opportunity before them to be a better witness in this time of peril by simply following the social distancing prayerfully and keeping up with personal and corporal rules of health and hygiene. We must understand this crisis as not the act of God to destroy nations for He delights in mercy and giving life in all it's fullness (this is different than the one preached by the advocates of what is known as prosperity gospel). Human selfishness has opened a way for this current crisis and the written word clarifies as to who is behind death, disease and selfishness. Remember the story of Job where we can clearly see how the battle in unseen realm unfolds and the devil goes on destroying spree bringing destruction and disease. Job was in isolation of loneliness with boils all over his body (Job 2). There are other instances in the Bible where it calls for isolation such as in Leviticus 13:4 and 2 Chronicles 26:21.
Our health depends largely on the way we respond to the various timely guidelines. 'This is what the Sovereign Lord, the Holy One of Israel, says: "In repentance and rest is your salvation, in quietness and trust is your strength, but you would have none of it.''-Isaiah 30:15 (NIV).
Naman the Syrian had to obey the counsel to dip in Jordan seven times to be healed. We shall do well if we maintain social distancing at this time and have family fellowships at home. When the times of refreshing shall come from the Sovereign Lord in His good time we shall again be able to go to the house of the Lord.
Let the faith not falter. Let the social distancing be maintained at this time of peril. Herein is the patience of the saints. Herein is displayed the wisdom of those that keep the commandments and have the faith of Jesus (Revelation 14:12).
I want to be wise, caring and faithful by maintaining social distancing. Would you my friend at this time of pandemic crisis?
Daniel 12: 10 says: '…the wise shall understand'. Period.